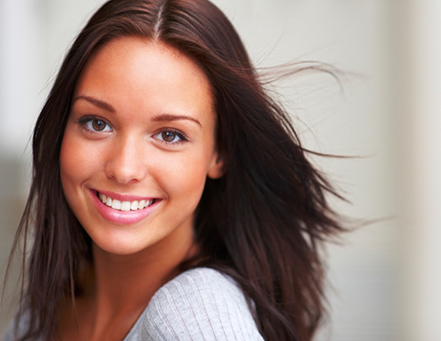 Are you looking to transform your smile? Explore our range of cosmetic dental procedures available at Lake View Dental in Kawana.
With so many cosmetic procedures on the market it can be hard to know what is right for you. If your goal is to get that beautiful smile you've always dreamed of then Lake View Dental can help. Whether it's teeth whitening or veneers, we will customise a treatment plan that is best suited to your needs.
Teeth Whitening
A million dollar smile, is that what you've always wanted? Teeth whitening treatments can make the colour of your teeth up to 8 shades lighter by breaking down stains and getting rid of discolouration. With a variety of treatment options available results can last from 3 months up to a year.
Teeth whitening treatment options
At Lake View Dental in Kawana, we offer patients a selection of quick and easy teeth whitening solutions, including take-home whitening kits and in-office teeth whitening.
Take-home teeth whitening kits
Take-home teeth whitening kits is a great option for those who have busy schedules. Take-home teeth whitening kits allow you to brighten your smile whilst cooking dinner, at work or relaxing by the pool. The take-home treatment includes a step by step guide and is easy to use. Results can be seen in as little as 2 weeks and with proper dental care can last several months. Our friendly Lake View Dental team are there to assist you in case you encounter any issues or have concerns that need to be discussed.
In office teeth whitening
In office treatments performed by the dentist work by bleaching teeth with chemicals with long-lasting whitening results achieved in just an hour. The dentist will protect your gums and mouth from the whitening solution so that only teeth are exposed to the product. This is what makes teeth whitening a relatively safe, convenient and extremely popular cosmetic dental procedure.
Learn more information about this incredibly popular treatment.
Veneers
Another cosmetic dentistry procedure that is incredibly popular are veneers. Veneers are a wafer thin, shell-like layer (usually porcelain) that is perfectly manicured to fit over your teeth, giving you that ideal smile.
What are veneers?
Made of strong, durable material veneers are also long-lasting and look very natural as they mimic the shape of your teeth. Structurally veneers maintain the integrity of teeth and with good oral hygiene, such as regular brushing and flossing, are known to last up to 10 years.
Can veneers be put on crooked teeth?
Veneers are known to improve the appearance of misshapen, chipped, cracked teeth and hide unwanted gaps.
How are porcelain veneers applied?
Your experienced Lake View Dental dentist will work closely with you over 3 consultations to take impressions, fabricate the veneer, prepare your teeth and lastly fit the veneer. During the first consultation, your dentist will determine whether veneers are the right treatment option for your teeth. Involving you in the journey, they will help you understand the procedure and will eliminate any concerns or fears moving forward. After an impression of your teeth is taken, which will be sent away to customise the veneer, the final consultation involves chemically bonding the veneer to your teeth. The advances in dental procedures means that the veneers are tightly bonded to teeth and give long-lasting, aesthetically appealing results.
Find out if veneers are right for you.
Is cosmetic dentistry right for me?
There are so many cosmetic procedures on the market it can be overwhelming and difficult to know what is best for you. Our dentists at Lake View Dental will make sure they listen to your concerns to ensure you get the beautiful smile you were hoping for. First of all it is important to establish that there are no underlying reasons as to why you are having dental issues such as tooth discolouration. In the case that the discolouration stems from a more serious dental issue, Lake View Dental offer restorative dentistry to address both the appearance and function of your smile.
Cosmetic Dentist in Sunshine Coast
Contact us today for more information about our high-quality cosmetic treatments or to request a personalised consultation with one of our experienced Sunshine Coast dentists.
Don't forget to share this via Twitter, Google+, Pinterest, LinkedIn, Tumblr and Reddit.